A fantastic bridge between the old series and the new. 4.5/5.0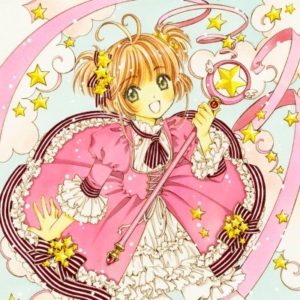 The last couple years have been great for theater-going anime fans, at least in the United States. Last year we saw, in no particular order, Sailor Moon R's re-release, Sword Art Online: Ordinal Scale, Your Name, lots of good stuff. And this year, we've already seen two films in theaters: Fandango's release of "Mary and the Witch's Flower" and now Crunchyroll's release of "Cardcaptor Sakura – The Sealed Card." It is being shown in theaters around the country for one more day, 02/04/18.
This is actually the second Cardcaptor film, but it serves as the closure of the original series. In it, Sakura has one last challenge to face as the cards she spent the entire series capturing are disappearing, and she has to figure out why. And once she discovers who – or what – is doing it, it's time to fight and the whole city is at stake.
For a film released in 2000 it holds up really well. The animation quality and production values are top-notch. It was released in its original Japanese language, and from what I could tell the translation held up well. I'm no expert, but I've listened to enough subtitled anime to know when something sounds a little off.
The movie itself is paced well. We're treated to introductions for most of the main and supporting cast early on, we learn that Sakura's personal goal is to someday admit her feelings for a special someone in her life (Hint, it's the guy next to her in the video down below), but things quickly get derailed as a new enemy appears that she and all her friends spend the rest of the movie battling. It's funny, it's action-packed in the latter-half, and watching Sakura master her feelings will make anyone who's gone through a similar romantic journey just a bit nostalgic. It's recommended, even as a stand-alone feature. Though, you'll be a little lost just in the beginning as there are a lot of inside jokes and quirks that you won't fully appreciate unless you've seen at least some of the series.
This is being shown to celebrate the launch of the new Cardcaptor Sakura series, "Cardcaptor Sakura: Clear Card." We've seen the first two episodes of it, and we love it. I may do a review of it once we're a few more episodes in, but so far it's as good as the original. And, if you haven't seen the original and like magical girl shows, Crunchyroll has both the subbed and dubbed versions.
To sum it up, we loved it! 4.5/5.0. I only docked a half point because I wish the final battle had been a little more involved. The way it ended was satisfying, but abrupt. Still, it has me even more excited for the rest of the series. And for the experience of seeing it in theaters, we give that a 10/5. Crunchyroll, Funimation, and Fathom have been doing a lot of great things for us anime fans! Looking forward to more coming out.